2-Step DIY Braided Carpet/Wall Hanging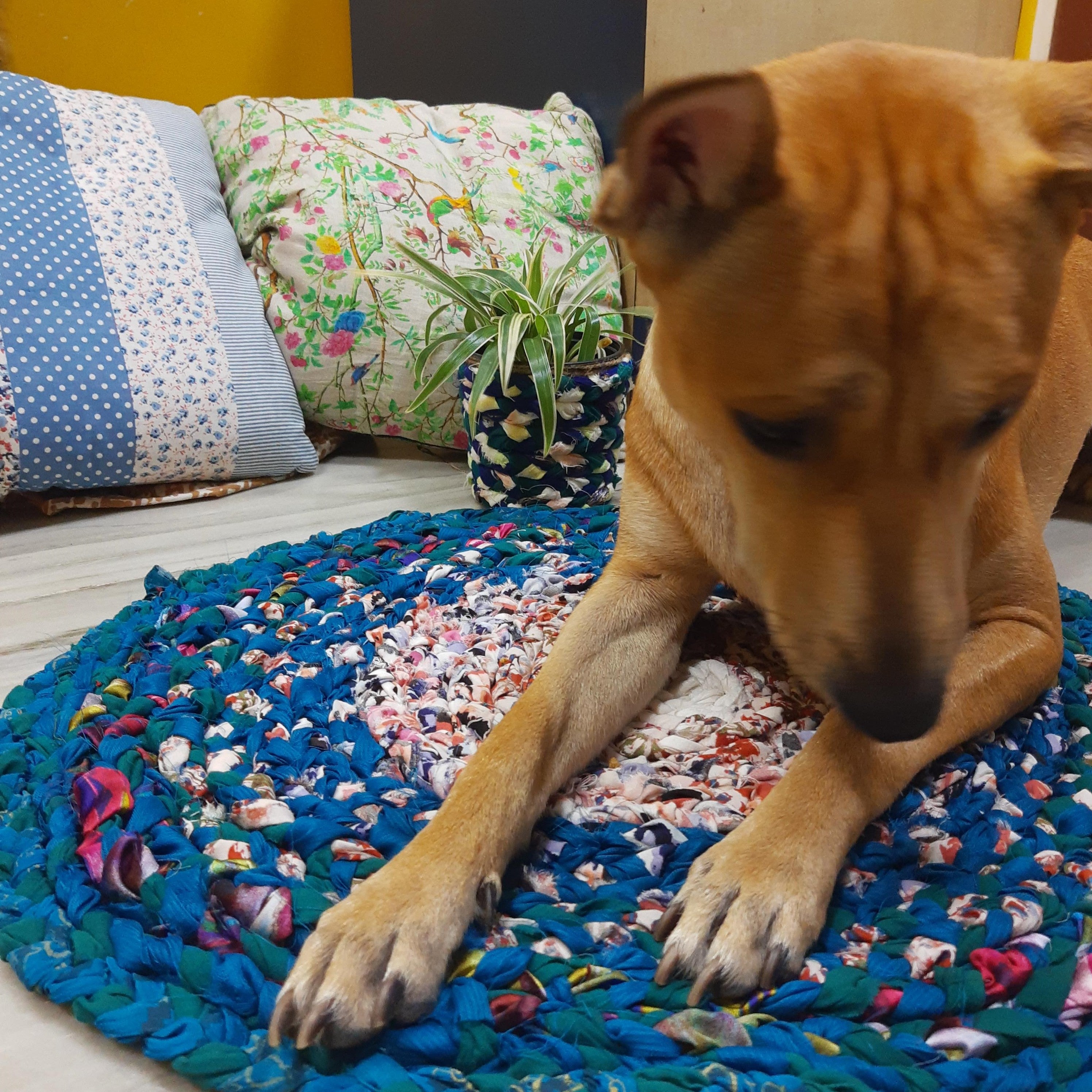 Home decor has NEVER been easier - just a few fabrics can make such a vibrant carpet or wall hanging, and tie the whole room together!  Tear up those old clothes you don't wear and make them a part of your home!
Things you need - scrap fabrics, needle and thread
PS - You can make a coaster, wall hanging or carpet - same process, just make it larger!
Check out how to make it -

If you enjoyed this video, check out how to make a flower accessory and match it to any outfit you like – here!
This braided mat is SO easy, our #whysobluelovers couldn't stop making them -
Tips –
The width of the strips depends on the fabric – cut wider strips for thinner fabrics so your braid is even
Make it look classy by using strips of cream, biscuit and brown colours, or use bright colours to add some pop to the room!
Jazz it up by adding some tassels (check out our DIY Tassels video to know how!)