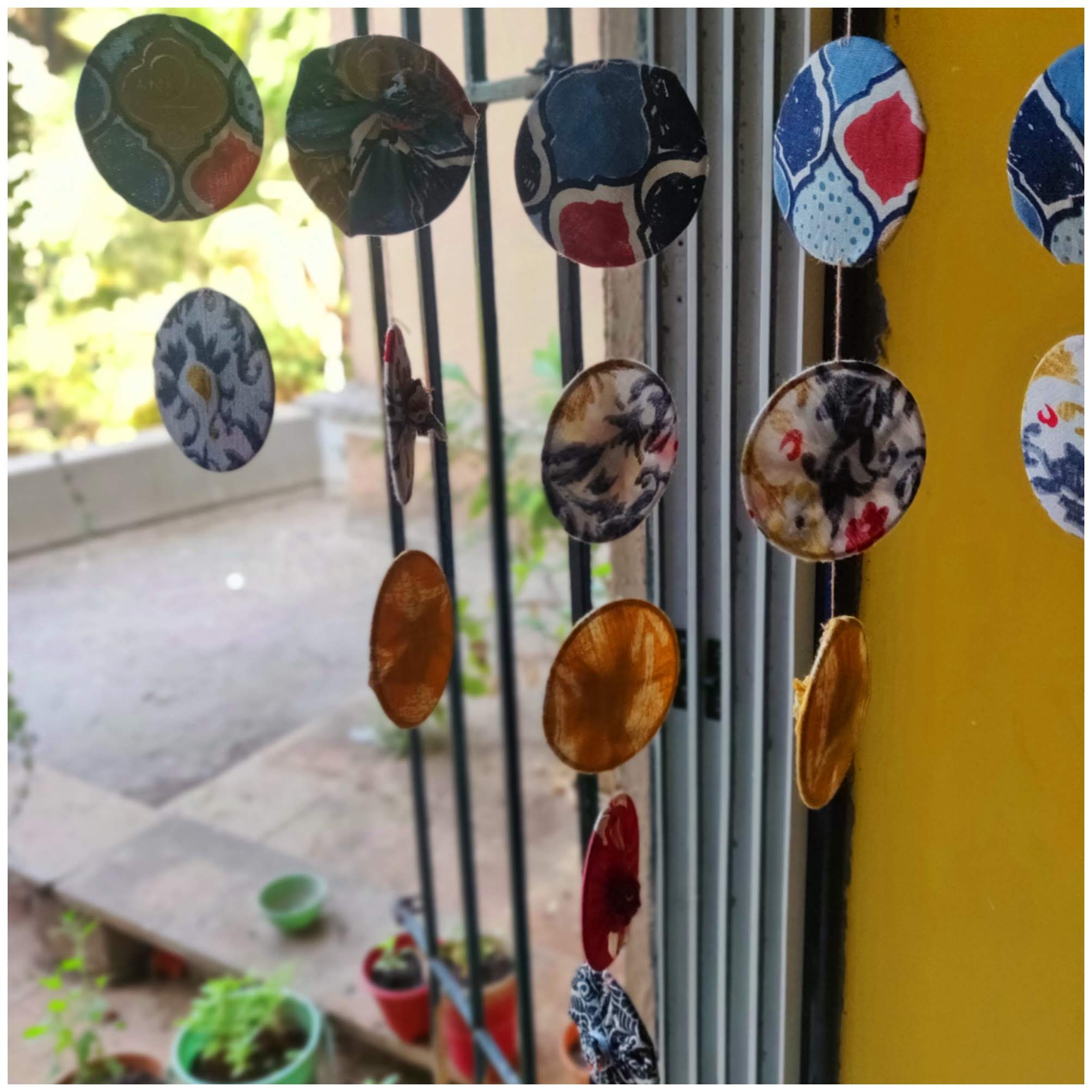 This lovely wall hanging is just what you need to cover your walls with a splash of colours - and it's so easy to make!
Things you need - bangles, scrap fabrics, needle and thread, hanger (or any stick)
Check out how to make it - 

If you enjoyed this video, check out how to make a SUPER easy braided wall hanging/carpet – here!
Scroll and see what our lovely #whysobluelovers have made for their homes -
Tips –
If you don't have bangles, you can use circles cut out from old cardboard boxes
Attach bells to the last circles to make a gorgeous windchime!
If you don't have a hanger, use sticks, pencils, chopsticks, anything works!
Bring in the nature by using thin fabrics in blues and greens – they let light pass and give a fresh look!