How to Shoot in the Monsoons & Eat Fries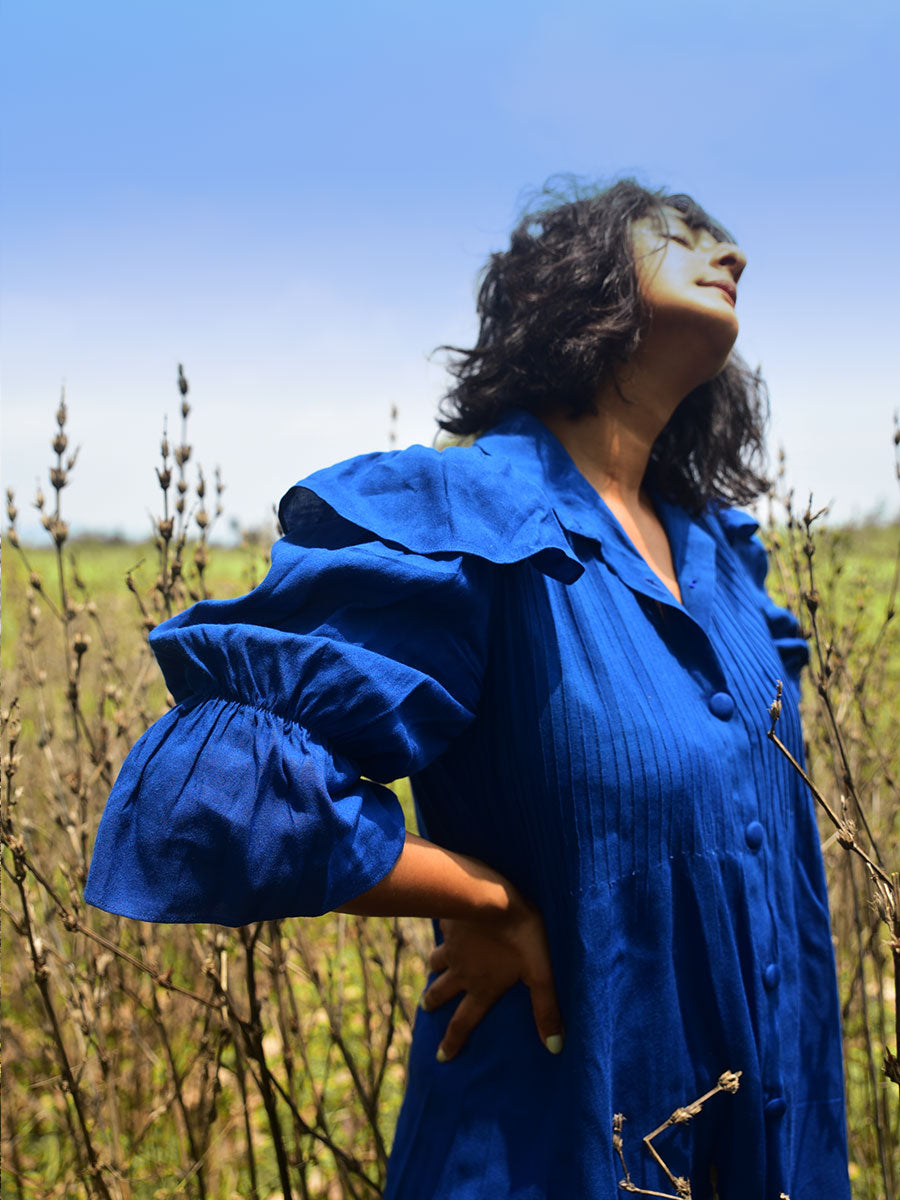 Sometimes, all you want is some sun in the monsoons. You definitely want it if you're us and decide to do an outdoor summer shoot in end-June. Yep, we shot bright summery monochrome dresses under a looming sky with very moody lighting. This was our first outdoor shoot, and to say we underestimated Mother Nature and her chaotic good would be all too true. How did it turn out, you're wondering? ABSOLUTELY GORG.
But, why did we do this? How did we get here? And how were the fries? Let's start with the big one.
The fries were great! Just kidding, they were cold from lying in the car for 2 hours, while we struggled to chase the sun with thirsty mosquitoes on our tails. Usually, our shoots are a 2-person, indoor affair with the model-cum-set-director and photographer-cum-spot-boy. And yes, the fries would be hot.
But this time, we wanted something more. The outfits were a perfect ten, the colours so cheerful they could make a crying child forget he dropped his ice-cream. And so, we set off scouting for, in Shweta's words, "a backdrop with dry grass with a clear blue sky and puffy clouds" in peak monsoons when Mumbai raged under thunderstorms. You read that right.
And through all the mosquito-swatting, running from the rains, running to the sunny spot, snack breaks and recording 5203682 reels, we shot something truly beautiful ❤
So here's our all-cotton, solid-coloured summer dresses collection Rainbow!
Check out all the beauties
here
.