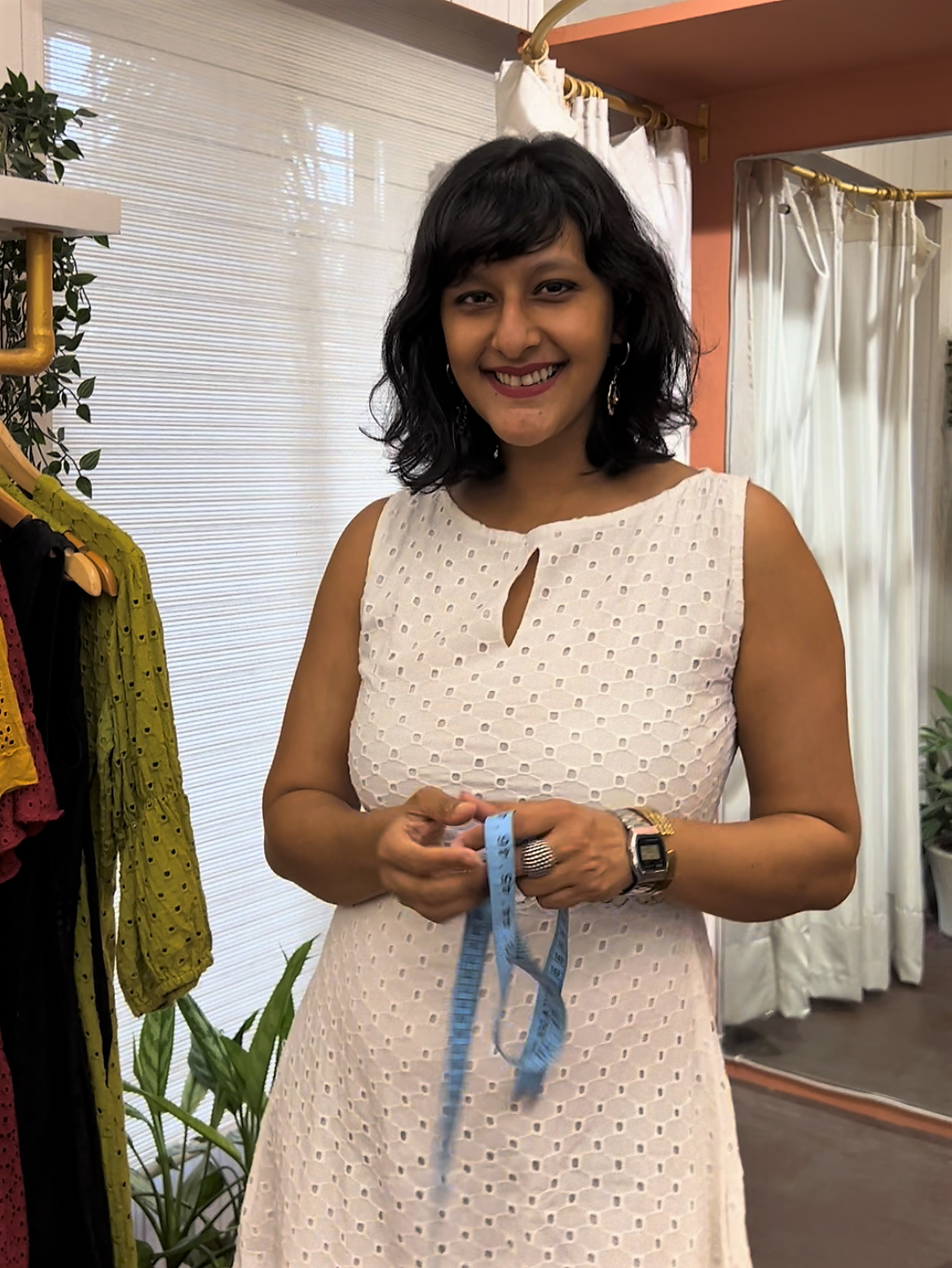 You're here, you love our outfits and you're all set to take one home. No need to worry about sizing, be it off-the-rack or customization – learn how to measure yourself to get that perfect fit for every outfit. 
The main measurements you need are chest, waist and hips. Though each dress is different, our size charts are based on body measurements so you only need to measure yourself once! Let's get started.
All you need is a measuring tape and a mirror. If you don't have a tape, a long piece of string/lace and a scale to measure the length will do.
Chest – Measure at the widest part of your bust, ensuring the tape is straight and snug, not too tight or loose.
Waist – Measure at the narrowest part of your waist, usually 14" to 15" down from your shoulder.
Hips – Measure at the widest part of your buttocks. 
In case of doubt, you can ask a friend to help, or tie a string/elastic around your waist to be sure that the tape is measuring straight and at the correct height.
You can now select the most suitable size for your body type, or select the "add custom measures" option on the product page and get that tailored fit for any outfit! Happy shopping ❤