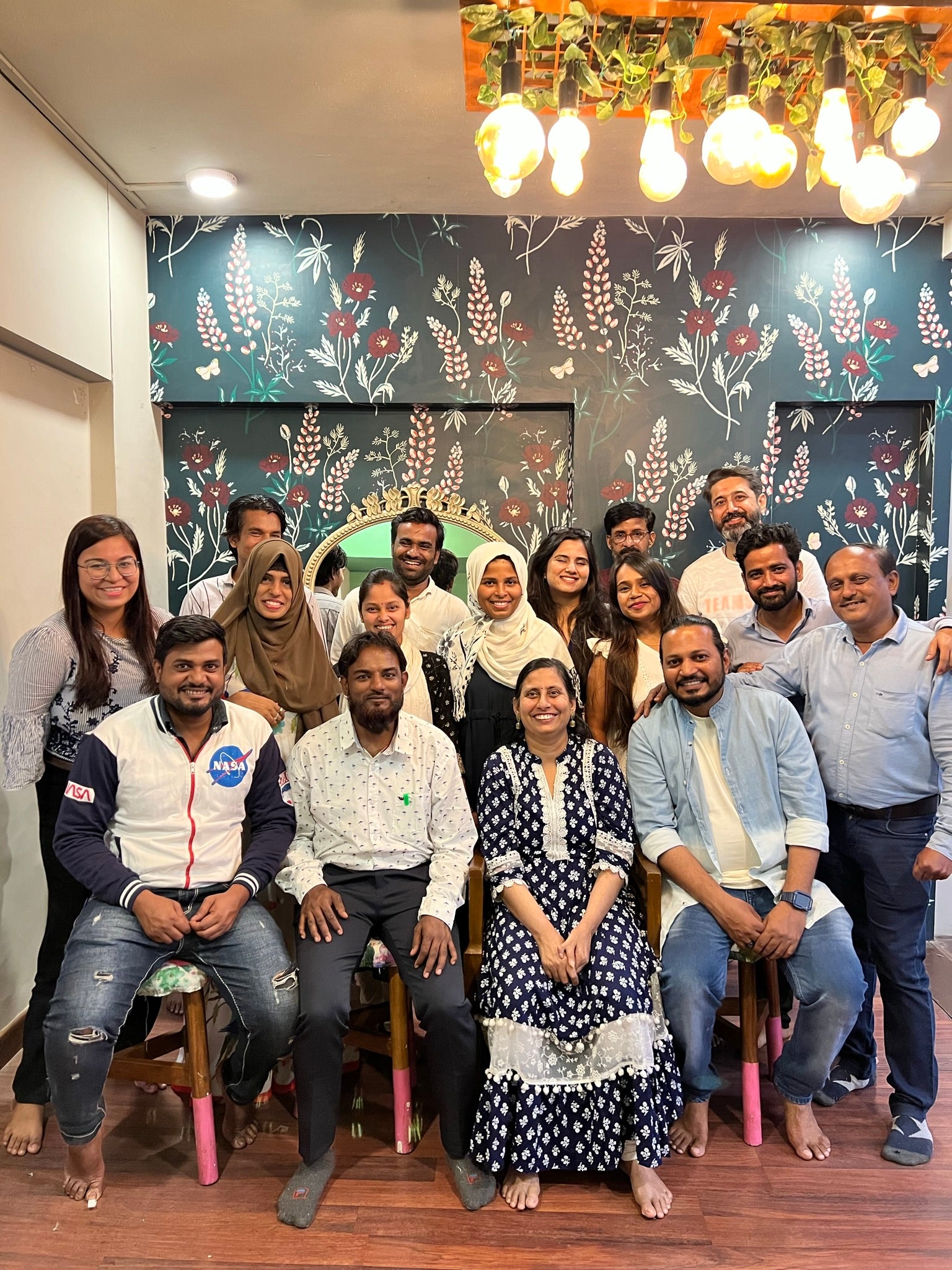 Behind all the beautiful WhySoBlue pieces you call your own are many hands. The hands of our masters who cut the yards of fabric to design, the hands of karigars who sew and embroider each piece, and the hands that finally press and pack them with love.
We bring you our talented team that make us the sustainable, small business we really are. Meet our team.
The life of our studio - Our Production Team!
Our Masters
Our power trio can make any design come to life. Masters Hasan, Kamil and Rafiq cut each product to order, ensuring the perfect customizations and details to bring your Pinterested outfits to life. Rafiq master is the oldest and seniormost member of our WSB fam, and leads the team to battle like the seasoned general he is!
Our Karigars
Our karigars are no basic team - if the masters are the general, they're the pirates! Singing along to 80s hits and pulling each others' leg, they infuse our outfits with their brimming laughter and ease of life. And the only thing they enjoy more than stitching is each others' company (come by at chai time and you'll know what we mean)
If you have worn WhySoBlue, you are never blue - clothes made with love, spread love!
Our Valkyrie
The true-blue women of WhySoBlue! Every outfit that leaves the studio is made perfect by our Finishing & QC team. Adding the finishing touches, buttons nd hooks, quality check, ironing and packing - they do it all to a T. And their happy moment? When you read that thank-you card and know that your piece was made with love.
Our Heads
Run by women - through and through! The most important team is our Heads, who ensure everything runs smoothly. Every department at WhySoBlue is led by women, from Operations to Stock, and our Production too! Armed with laptops, tabs and notepads, nothing misses their eye!
And when we take a break, we really know how to let loose!